Services
At Balance Esthetic and Spa we strive to use products that are more natural and botanically based.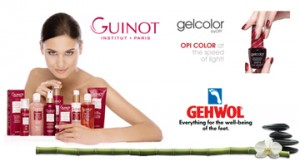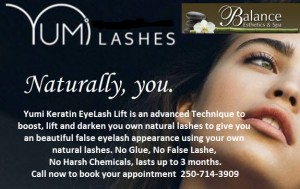 Manicures – Your hands work hard for you so make sure you treat them well.
Manicure
Treat your hands to a Manicure complete with a refreshing hand soak, cuticle treatment and removal, nail buff and shape, a relaxing hand and arm massage, and finish with your choice of coloured polish.
60 minutes, $45
OPI Gel Colour Manicure
A complete Manicure that also includes your favorite OPI Gel Colour Polish that lasts 2+ weeks. This polish also dries immediately so you continue with you day without smudging your nails.
60 minutes, $55
Balance Spa Manicure
This luxurious Manicure also includes a gentle hand and arm exfoliation treatment, a relaxing arm and hand massage followed by a warm paraffin moisturizing treatment leaving your skin nourished and smooth. Nails are polished with your choice of coloured polish.
90 minutes, $75
Express Manicure
A mini treatment for your fingernails nails. Nails are shapes, buffed, and fresh polish is applied in your choice of coloured polish.
30 minutes, $25
Pedicures – One of the most important steps of self care is to care for your feet.
Pedicure
Relax as you enjoy this treatment for your feet. Feet are soaked in a warm herbal bath; calluses and rough skin are removed and toenails are trimmed and filed. Cuticles are pushed back and clipped. Any thickening of toenails will be buffed down followed by a relaxing foot and leg massage and finish with your choice of coloured polish.
60 minutes, $55
OPI Gel Colour Pedicure
A complete Pedicure that also includes your favorite OPI Gel Colour Polish that lasts 2+ weeks. This polish also dries immediately so you can put your shoes back on immediately and not worry about smudging your polish.
60 minutes, $60
Balance Spa Pedicure
This deluxe relaxing Pedicure also includes a soothing foot and leg exfoliation treatment, followed by a warm paraffin moisturizing treatment followed by a soothing foot and leg massage and your choice of coloured polish.
90 minutes, $85
Express Pedicure
This mini pedicure is perfect for those who want a quick clean up of their toes completed with your choice of coloured polish. (Please note this does not include any callus work)
30 minutes, $35


Add-ons for Manicures & Pedicures
Add French Polish 15 minutes $10
Add Paraffin Wax Treatment 15 minutes $15
Disposable pedi-slippers are available for $2.50
Please remember to bring appropriate footwear to your pedicure to avoid smudging your polish
Waxing & Tinting
| | |
| --- | --- |
| Eye Brow wax | $15 |
| Lip or Chin | $10 |
| Full Face | $35+ |
| Eyelash Tint | $25 |
| Eyebrow Tint | $15 |
| Eyebrow & Eyelash Tint | $35 |
| Eyebrow Wax & Eyelash Tint | $30 |
| Eyebrow Wax & Eyebrow & Eyelash Tint | $45 |
| Underarms | $15 |
| Fore Arms | $30 |
| Full Arms | $40 |
| Bikini Line | $25 |
| French Bikini | $35 |
| Brazilian Bikini | $45 |
| Lower Leg | $30 |
| Upper Leg | $35 |
| Full Leg | $55 |
Add a bikini line wax to any leg wax for $15
Add an underarm to any leg or arm wax for $10
All facial waxing includes tweezing of minor facial hairs
* Please advise esthetician if you are taking any medications
Yumi Keratin Eyelash Lift Treatment
YUMI™ LASHES
"it's like a push-up bra for your lashes!"
Finally, a great alternative to lash extensions, fake eyelashes, multiple coats of clumpy mascara and prescription lash serums!
With this procedure your natural lashes are lifted up, curled, darkened and filled with a special pigment infusion. As a result, you have thick, dark lashes that beautiful curve upwards. This creates the universally desired "open eye" look giving your eyes a more natural beautiful appearance.
Treatment (lasts up to 3 months)
~1 to 1 1/2 hours $130.00
Keratin Protein Nourishing Mascara- promotes Yumi Lash Lift treatment and healthy growth of lashes ~$75.00

Please check out our before and after photos in our gallery.
For more information and forms please click HERE
Facial Treatments – Featuring Guinot Professional Products and Treatments
Guinot Facials and Products focus on using scientific advances coupled with natural compounds to provide a wide range of beauty treatments and home care products that deliver exceptional results.
Guinot Hydradermie Facial
The facial Star Treatment that beautifies all skin types.
This exclusive and spectacular facial has an international reputation to provide visible and lasting results for all skin types. Your skin will recover a new, radiant beauty with the individually prescribed products that penetrate deeper into your skin with the use of delicate galvanic currents.With monthly maintenance treatments, your skin will look smoother and rested with healthier a natural glow all year long.
75 minutes, $115
Guinot Hydradermie Lift
The facial Lifting Treament with visible results to lift, tone, and firm your face.
This amazing facial stimulates the facial muscles to regain tone and firmness and provides an immediate face lifting effect while minimizing lines and wrinkles. With the use of gentle micro current, toxins are eliminated and drained; the underlying facial muscles are toned and stimulated to smooth your facial features. The overall effect makes your skin look visibly younger.
75 minutes, $115
Beaute Neauve Facial Treatment
The Double Peeling facial treatment with Fruit Acids and pure Vitamin C
This gentle peeling facial treatment provides an instant revitalization treatment for your skin. The Dual- Effect of this treatment removes dead skin cells to help regenerate new skin; Rich nourishing regenerating serum nourishes the skin, while a brightening and anti-pigmentation Vitamin C Mask completes the treatment to reveal a more even and radiant complexion.
75 minutes, $100
Aromatic Visage Facial Treatment
Beautifies the skin with essential oils and Plant Concentrates
This Aromatic Facial is a soothing treatment that uses specialty blended essential oils specially chosen to enhance your skin type and relax your mind. Your skin absorbs rich active ingredients during the relaxing facial massage movements and stress relieving pressure points massage. The beautiful aromatic scents promote relaxation, balance and well-being. A nutrient filled cooling peel off mask helps to calm your skin and leave a glowing complexion.
75 minutes, $95
Hydradermie Lift Eye Treatment
An eye contour lifting treatment
This treatment helps to eliminates puffiness, dark circles, fine lines, shadows and bags around the delicate eye area by using a mild muscle stimulation current and specific eye products for immediate improvement and long-lasting results. The eye area will appear significantly younger and smoother in three treatments.
30 minutes, $55
Hydraclean Treatment – an express facial to treat your skin
The Guinot 30-minute Hydraclean Facial uses the patented Thermoclean Electrode to trigger hyper-secretion of the sweat and sebaceous glands to clean the pores and rid the skin of oil and toxins while individually prescribed gel is massaged into the face to deeply penetrate and treat. The skin becomes cleaner, smoother and balanced.
All skin types: 1 treatment per month
Oily skin types: 1-2 treatments per month
30 minutes, $55
Woman's Relaxation Massage – The best way to feel balanced is with a massage
Woman's Relaxation Massage – Massage provides many important health benefits such as helping you to maintain physical, mental and emotional wellbeing especially when it is part of your regular wellness routine.
Jade Stone Massage Therapy
Let the warmth of smooth jade stones relax and balance your body
Back and Neck ~ 30 minutes, $50
Full Body ~ 60 minutes, $75
Swedish Massage Treatment
A classic massage that promotes relaxation
Back and Neck ~ 30 minutes, $45
Full Body ~ 60 minutes, $70
Aromatherapy Massage
Essential oils derived from plants enhance your wellbeing
Back and Neck ~ 30 minutes, $50
Full Body ~ 60 minutes, $75